NAB falls as Clydesdale IPO priced low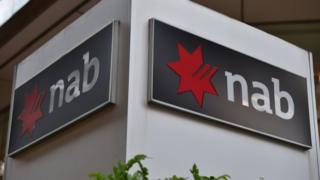 National Australia Bank (NAB) shares fell 5.7% after the lender priced shares of its Clydesdale Bank at 180p, which was at the low end of estimates.
The price values the UK bank at about £1.5bn ($2.2bn).
The lender had delayed the listing by 24 hours to update its prospectus after a request from a ratings agency.
Shares in Glasgow-based Clydesdale, which has been owned by NAB since 1987, will begin trading in London later on Wednesday.
Its bad property loans mean NAB has been trying to sell the bank for several years.
NAB is selling 25% of Clydesdale through an initial public offering and will float the rest to shareholders.
The flotation means NAB has divested all its UK assets.
The firm now plans to focus on its core markets of Australia and New Zealand.
NAB group chief executive Andrew Thorburn said in a statement that he was satisfied with the IPO pricing: "We are pleased with the response from institutional investors to the IPO, including from NAB shareholders, despite the recent significant market volatility."