Scottish Power cuts gas prices by 5.4%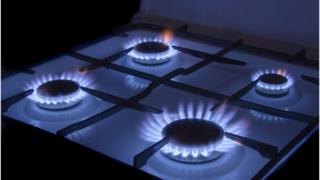 Scottish Power is to cut the price of its standard gas tariff by 5.4% from 15 March, the third of the big suppliers to do so this year.
The company said a million of its customers will see their bills fall by an average of £32 a year.
The cut will not affect those on fixed-rate dual-fuel tariffs - nearly half of Scottish Power's customers.
E.On cut its gas prices by 5.1% from 1 February, while SSE customers will see a 5.3% cut from 29 March.
But critics said the latest cut was too small, in relation to the big fall in the wholesale cost of gas.
"Like the other two, it just doesn't go far enough," said Ann Robinson, energy expert with comparison site Uswitch.
"It's another strong indication that this market is broken and doesn't work for the consumer," she told the BBC.
Reform
Dermot Nolan, the chief executive of regulator Ofgem, has said that wholesale prices fell by about a third over the last year-and-a-half.
Both he and Prime Minister David Cameron have said that prices should be falling more quickly.
However, energy firms say that the wholesale cost of gas makes up less than half of a typical dual fuel bill.
The Competition and Market Authority (CMA) is still examining whether the industry needs reforming to improve competition between suppliers.