Energy rebound boosts Wall Street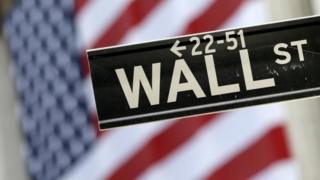 (Closed): Stocks on Wall Street finished the day higher as a rebound in oil prices helped boost energy shares.
Trading volume reached its highest level in a month as investors looked to take advantage of lower prices.
The Dow Jones Industrial Average closed up 226.34 points or 1.4% to 16,377.75.
The S&P 500 index rose 31.48 points, or 1.67%, to 1,921.76 while the Nasdaq index added 88.94 points, or 1.97% to 4,615.00.
Top risers on the Dow were Exxon Mobil, which gained 4.6%, and Chevron ,which rose 5.1%. Energy stocks have been hit hard over the past months as oil prices have plunged.
JP Morgan was another of the day's biggest winners. Its shares rose 2% after it announced a rise in fourth-quarter profits to $5.4bn, topping analysts' estimates.
The bank said it had seen an increase in consumer lending and felt the outlook for the US economy was "pretty good".
Shares in Fiat Chrysler fell 4.2% after it was reported that two dealerships had filed a lawsuit accusing the carmaker of inflating US sales.
However, in a statement, Fiat Chrysler said: "While the lawsuit has not yet been served on FCA US, the company believes that the claim is without merit."