EE and O2 network problems fixed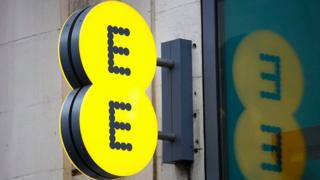 Mobile networks including EE and O2 were hit by technical issues, with some customers unable to make calls to mobiles and landlines.
BT investigated a problem within its landline network, O2 said, and it apologised to customers.
EE and O2 said those customers who may have been affected are now able to make calls successfully.
BT said it had found nothing to suggest there had been a problem with its network.
O2 said it would continue to monitor service overnight to ensure stability for its customers and apologised for any inconvenience it may have caused.
An EE spokesperson said: "Customers of a number of operators have experienced problems calling landlines for a short period. The issue has now been resolved."
EE earlier apologised to customers, and said its engineers were working on a technical solution.EE told one user who contacted the company on Twitter that the problem was its "priority one".
It said signal problems had only affected calls from mobiles to landlines, although some customers on Twitter claimed they were experiencing complete loss of signal.