Alphabet's Eric Schmidt and entrepreneur Rohan Silva answer your questions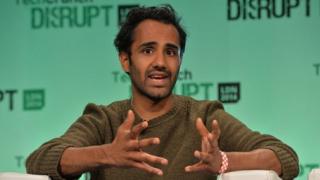 Two leading experts will be answering your entrepreneurial questions on the Today programme next week.
Alphabet executive chairman Eric Schmidt, and Rohan Silva, an entrepreneur and former policy advisor to David Cameron, will be answering selected start-up business questions.
Mr Silva will also be guest business editor on the programme next week.
If you would like the chance to ask these experts for their opinions on your business and ideas, get in touch.
Eric Schmidt helped Google to grow from a start-up to a multinational company.
Rohan Silva, who helped kick start Tech City in east London, left the government to co-found Second Home, a work space for entrepreneurs in the city.
Would you like some practical advice such as how to attract your next round of funding? Or would you prefer some more philosophical thoughts about the nature of entrepreneurship? Whatever your question, please make sure you get them to us by 29 December.
You can contact us in the following ways: