US stocks close lower despite chemical merger talk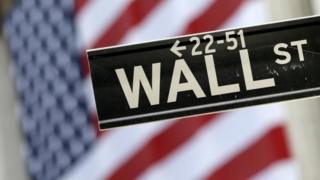 (Close): Shares of chemical companies DuPont and Dow Chemical soared following reports that they were in talks about a merger.
The deal would create the world's largest chemical company with annual sales of $90bn (£59bn).
Dow Chemical rose 12% to a record high of $56.97 while DuPont jumped nearly 12% to $74.49.
Overall, the Dow Jones index fell 0.43% to 17,492.3 and the wider S&P 500 lost 0.77% to close at 2,063.59.
The tech-focused Nasdaq index dropped 1.5% to 5,022.87.
Shares of Yahoo fell 1.3% after the company announced it would not spin off its 15% stake in Chinese e-commerce firm Alibaba. Yahoo will instead put its internet business into a new company to be listed on the stock market.
Sportswear company Lululemon Athletica tumbled 13% after the company reported worse than expected fourth quarter results.