JD Sports Fashion predicts higher profits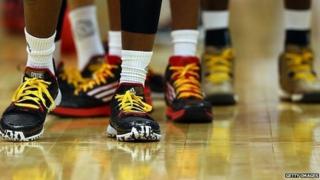 UK retailer JD Sports has said profits for the current financial year will be higher than previously expected.
It says profit before tax and exceptional items will beat market estimates of £125m by £10m.
The Lancashire-based chain sells sports, fashion and outdoor brands, including trainers and tracksuits.
Shares in the company, which also runs fashion and outdoor retail outlets such as Scotts and Blacks, were up by more than 2% after the announcement.
Strong demand led the group to post an 82% rise in first-half profit.
The group will issue its post Christmas trading update on 14 January 2016.