Barclays sells Italian branch network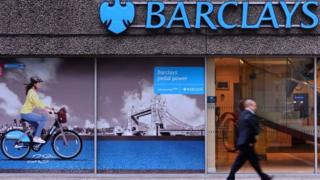 Barclays has announced the sale of its Italian retail banking network to CheBanca, part of the Mediobanca group.
Barclays is selling all of its remaining 89 Italian retail branches as part of its plan to reduce its non-core operations.
The bank said the sale would result in a £200m loss being recorded in its fourth-quarter results.
It added it would continue to operate investment and corporate banking in Italy.
Mediobanca said Barclays would pay €237m (£168m) to help refinance the Italian business as part of the deal.
The Italian bank said the impact of the branch network deal on its balance sheet would be neutral in the first year and positive thereafter.
The sale is expected to complete in the second quarter of 2016 subject to regulatory approval.
Jes Staley, who became chief executive of Barclays Bank last month, said: "This transaction is further evidence of the re-shaping of Barclays Group to focus on our core businesses.
"We continue to make progress in the reduction of Barclays non-core as we target risk weighted assets of around £20bn by the end of 2017."