Spending Review 2015: Kevin Peachey's Facebook Q&A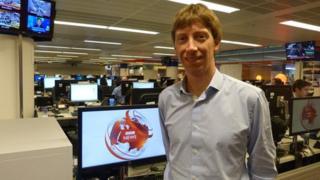 Following Chancellor George Osborne's Spending Review, the BBC's Personal Finance Correspondent has been answering your questions on Facebook.
Here is an edited version of the session:
---
Question from Anna Boermel: Could you please shed some light on the 2% increase of council tax to pay for social care?
Kevin Peachey answers: This is important for your bills. Councils will be given power to add 2% to council tax bill to pay for social care as life expectancy is going up. Bit like the extra bit of tax for fire service at present. Will have to wait to see whether YOUR council does so, and how much it levies.
Question from Raphael C. Farquhar: Is the 3% rise in stamp duty on second homes and BTL purchases a three per cent on the cash value of the tax, i.e. £600,000-valued house with current SDLT £20,000 + 3% (£840), equating £20,840, or now 5% instead of 2% and 8% instead of 5% = £34,250? That's a 40% tax hike (in this instance).
Kevin answers: This is indeed a rise of three percentage points on stamp duty for buy-to-let or second homes from April. Here's something from the small print for you though - it doesn't apply to caravans, mobile homes or houseboats. Holiday home on the water, anyone?
Question from Jay Wilcox: How soon will tax credits get phased out for the new universal credit to rip us off properly? Cos you just know that's what's coming next don't you.
Kevin answers: This is a subject to watch. Universal Credit merges six benefits into one and will be up and running for more people in a few years. Changes to make this less generous have been voted through, but only for new claims. The planned cuts to tax credits - which the Chancellor scrapped yesterday - would have seen recipients' current entitlement fall. Have a look at my colleague Laura Kuenssberg's blog on this.
Question from Martin David Hoyle: I can understand the need for housing, but many people don't want thousands of new houses all over the countryside. People like the countryside and do activities in it. It's necessary for a healthy lifestyle. Some of us don't want to live in a concrete jungle. There are many derelict houses near where I live, and anyway, who's going to be able to afford them? The wage most young people are on is rubbish! I know we need some new houses built, but I think social housing is the answer.
Kevin answers: While we are on rural living - the fairness and local effect of second homes in the country has been a thorny debate for some time. One to watch: Will the extra stamp duty from April mean a rush on second homes in the next few months as people aim to avoid the extra tax? We'll be watching the sales figures closely.
See the Facebook Q&A here.