Autumn Statement: Osborne scraps tax credit cuts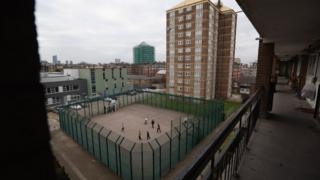 Proposed cuts to tax credits have been abandoned by the chancellor, bringing relief to 4.2 million claimants.
In the summer Budget, George Osborne said he was planning to save £4.4bn by cutting Working Tax Credit and Child Tax Credit.
But in his Autumn Statement he said they would both continue in their existing form.
"I've listened to the concerns. I hear and understand them," he told MPs.
Last month, the House of Lords voted down his proposed changes, which the Institute of Fiscal Studies said would have seen three million families lose an average of £1,000 a year.
The chancellor's latest announcement means that those who claim Working Tax Credits can still earn up to £6,420 a year from April 2016 before seeing their entitlement reduced.
Those claiming Child Tax Credits only will be able to earn £16,105 before payments are cut.
The current taper rate - the amount by which payments are reduced - will also stay as it is.
So for every £1 that claimants earn above the threshold, they will lose 41 pence.
Nevertheless, the chancellor said he would still be able to deliver the £12bn of cuts to the welfare bill he had previously promised.
---
What are tax credits?
Tax credits have nothing to do with tax. They are benefit payments for parents, disabled people and people on low incomes.
They were introduced by Gordon Brown to lift families out of poverty but the current government believes they are too expensive and are effectively a subsidy for firms that won't pay a living wage.
There are two types - Working Tax Credits (WTC) and Child Tax Credits (CTC), which people with children can claim if they are not working. It is possible to claim both at the same time, with the overall amount worked out using a complicated formula.
Tax credits are due to be replaced by a new benefit, Universal Credit.
---
Autumn Statement and Spending Review 2015
Presented by Chancellor George Osborne, the Spending Review sets out what government spending will be over the next four years, while the Autumn Statement is an annual update of government plans for the economy.
Special report: Full in-depth coverage of the Spending Review and Autumn Statement
Watch: The BBC's TV coverage begins on BBC Two and the BBC News Channel at 11:30 GMT, with BBC Radio 5 Live coverage from 11:55 GMT
---