Miners and supermarkets drag down FTSE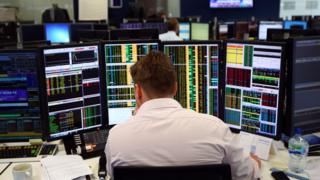 (Close): Miners and supermarkets dragged London's leading shares lower, offsetting gains in defence stocks, as the FTSE 100 closed the day down 29.14 points, or 0.5%, at 6,305.49.
Tesco shares fell 3.7% and shares in Morrisons dropped 2.6% as we approach the key pre-Christmas shopping season.
Earlier, Prime Minister David Cameron announced plans to boost anti-terrorism spending by 30%.
BAE Systems shares were up 1% while Rolls-Royce rose 3.1% as a result.
Falling metals prices were behind falls in the volatile mining sector, with Antofagasta down 2.3% and Glencore 2.1% lower.
On the currency markets, the pound was down 0.4% against the dollar at $1.5124, and 0.1% lower against the euro at €1.4263.