Jim Slater and the warning from the 1970s that we ignored
By Jonty Bloom
Business correspondent, BBC News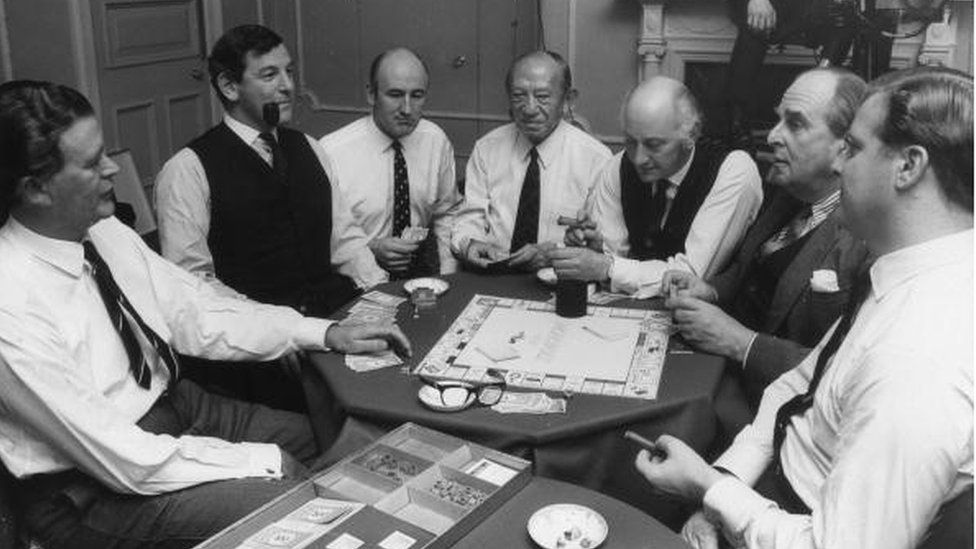 Jim Slater has died aged 86.
The name probably means nothing to anyone under the age of 50, but in the 1970s Jim Slater was a truly famous businessman.
A chartered accountant and stock market investor, he built up an empire by buying small companies and selling off parts of their business for more than he paid for the whole company.
His business Slater Walker was a stock market darling, but it - and he - came a cropper in spectacular style.
His asset-stripping empire expanded at a furious rate and then moved into banking and financial services, specialising in funding takeovers, mergers and property deals, but just like the rapid growth of the financial sector in the early years of this century, it was too good to last
As the stock market and property values faltered in the early 70s, Slater Walker's business model began to fall apart.
It had lent huge amounts of money to companies that were now struggling and Slater Walker turned from a model of the new bright business future to a failed bank with remarkable speed.
The Bank of England had to step in and bail it out with £110m, a huge sum at the time, causing many to complain that while British manufacturing companies were allowed to go bust with hardly a murmur there was endless tax payer money available to save a very badly run and obviously under-regulated bank.
It was a lesson that it took far less than 40 years to forget and, by 2008, badly run and regulated banks were once again lending far too much to businesses they didn't really understand.
The bailout this time has cost many, many billions and caused the toughest economic downturn in living memory - and probably far longer.
Jim Slater never returned to the forefront of British business but he became a wealthy man once again through property deals and stock market investments.
He also - somewhat improbably - wrote children's books and, using his more obvious experience, a column on investing for The Daily Telegraph.