Asian shares rally as positive US close boosts confidence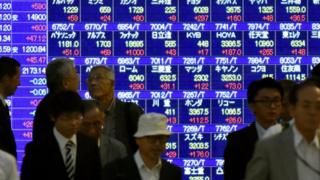 Asian shares were higher following Wall Street's positive close, as global markets largely held firm despite Friday's terror attacks in Paris.
Japan's benchmark Nikkei 225 index closed up 1.22% at 19,630.63.
Shares in Japanese exporters were lifted as the dollar strengthened against the yen on expectations of a US interest rate rise in December.
A weaker yen is good for Japan's big exporters as it makes their products cheaper to buy overseas.
The dollar neared a one-week high in Asia trade at 123.39 yen, compared with 123.18 in New York.
In Australia, Sydney's benchmark S&P/ASX 200 index closed up 2.3% at 5,118.20.
After falling on Monday over worries about air travel following the Paris attacks, several airlines saw their shares recover on Tuesday.
Qantas shares closed up 5.29%, while Virgin Australia shares finished the day up 2.33%.
In China, Hong Kong's Hang Seng index closed up 1.15% at 22,264.25, while the Shanghai Composite lost earlier gains to close nearly flat, down 0.06%, at 3,604.80.
In South Korea, the benchmark Kospi index closed up 1.06% at 1,963.58.