EBay profit falls after PayPal split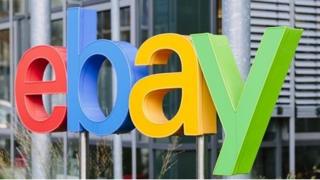 EBay's profits for the third quarter of the year fell slightly in the wake of its split from lucrative and faster growing payments business PayPal.
The internet trading platform said revenue fell by 2.4% to $2.1bn (£1.36bn) from $2.15bn last year but the company points out if changes to the level of exchange rates are stripped out, trading volume was up 6%.
It makes 50% of profits outside the US.
Net income fell to $539m from $673m a year earlier.
Ebay celebrated 20 years in business this year. It split its PayPal business into a separate company in July.
The company, which has 159 million active buyers, said its classifieds and StubHub ticket re-sale businesses had both had strong quarters and remained key company assets.
The results sent shares in eBay up almost 9% in after hours' trading.
EBay's president and chief executive, Devin Wenig, said: "We... marked eBay's 20th anniversary and made progress on executing our strategy to reposition the company to deliver stable and profitable long-term growth."