Nationwide Building Society hit by payments problem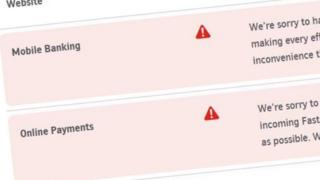 Online payments to and from customers of the Nationwide Building Society were delayed early on Monday owing to an IT problem.
The building society's customers were also unable to access mobile and online banking for two hours early in the day.
That problem has now been fixed, the building society is reporting, and a payment backlog has been cleared.
A number of customers expressed their anger at the situation on social media, and Nationwide apologised.