UK industrial output boosted by oil and gas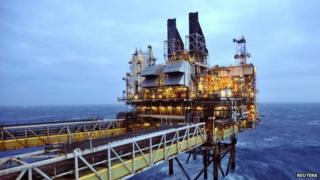 UK industrial output grew 0.4% in April from a month earlier due to a jump in oil and gas production, official figures have shown.
Oil and gas output jumped 8.7%, its biggest rise in more than a year, the Office for National Statistics said.
This was due to increases in oil production compared with last year, when maintenance in a number of North Sea Oil fields hampered output.
Manufacturing output fell by 0.4% in April 2015 compared with March.
The largest contribution to the fall came from pha rmaceutical output, which accounts for almost 9% of manufacturing.
It decreased by 6%, largely undoing a 6.8% increase during the previous month.
In the first quarter, the ONS said industrial output rose by 0.2%, beating analysts' expectations.