Saudi petrochemical giant Sabic in profits fall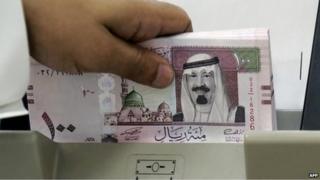 Saudi Arabian manufacturing and chemicals giant Sabic has posted a 39% drop in net profits in the first quarter of the year compared to 2014.
The fall has been put down to the decline in global oil prices.
The firm, which produces chemicals, fertilisers, plastics and metals, reported a net profit of 3.93bn riyals ($1.05bn; £700m) for the three months to April.
That compared with net profit of 6.44bn riyals in the same quarter last year.
Sabic is one of the world's largest petrochemical manufacturers, and the largest publicly traded firm in the Gulf.
Global crude prices have halved since mid-2014. Saudi Arabia is the world's largest oil producer and exporter.