Living near Waitrose boosts your house value, claims research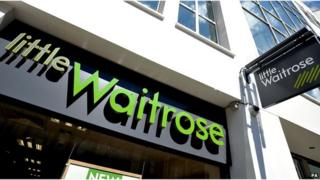 Having a Waitrose near where you live - as every middle-class person knows - increases the value of your home, claims Lloyds Bank.
Properties within "easy reach" of a Waitrose cost 12% more than other homes in the same area, says the bank.
Homes close to a Sainsbury's carry a 10% price premium - and those near Tesco carry an 8% premium.
However, having a Lidl or Aldi nearby can actually reduce the value of your house or flat, it is claimed.
But having any sort of supermarket nearby can add an average of £15,000 to a property, concludes the research.
"Having a grocery shop within easy reach appears to be high on the list for homebuyers looking for good access to local amenities," said Andy Hulme, Lloyds Bank mortgages director.
The supermarket effect
Supermarket
Average house premium
Waitrose
12%
Sainsbury's
10%
Tesco
8%
Marks and Spencer
7%
Co-Op
7%
Iceland
4%
Morrisons
3%
Asda
0%
Lidl
-2%
Aldi
-3%
source: Lloyds Bank