Katharine Viner named the new Guardian editor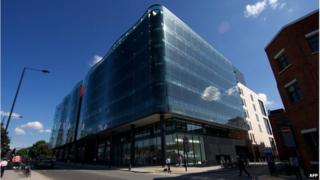 Katharine Viner has been named as the new editor of the Guardian newspaper, replacing Alan Rusbridger.
She will be the first woman to lead the newspaper in its near-200 year history, it said.
Ms Viner takes over from Mr Rusbridger as 12th editor of the title in the summer after his 20-year tenure.
She has been deputy editor of the newspaper since 2008. Last summer, she moved to New York to be editor in chief of the Guardian US.