Grant Thornton sued by Manchester Building Society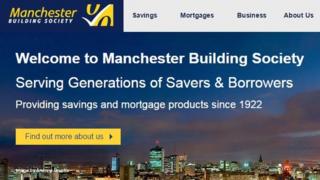 Manchester Building Society is suing the accountancy firm Grant Thornton for £49m.
The society accuses the accountants of negligence over their auditing of its accounts between 2006 and 2013.
"The claim primarily covers Grant Thornton's advice and audit services relating to the implementation and application of hedge accounting by the society," said the building society.
Grant Thornton declined to give a detailed explanation.
"As a large professional services firm, there are inevitably occasions where we become involved in legal claims," said a spokesman for the accountancy firm.
"Naturally, our obligations of confidentiality mean that we cannot comment on the detail of any litigation in which the firm is involved."
Profit into loss
A spokesman for the Manchester said that the accountants had given poor and incorrect advice on how to account for interest rate swaps - a type of deal conducted between banks, building societies and other financial organisations.
As a result, the society says it had to restate its 2011 results, which turned a small profit into a loss of £21.9m for the year.
The 2012 results had also shown a loss, of £2.3m.
As a consequence of this restatement, the society had to raise £18m to bolster its finances in April 2013.
The matter is being investigated by the Financial Reporting Council, which regulates accountants.
The investigation started in August 2013 and is still going on.
"If the society is unable to reach satisfactory agreement with Grant Thornton the matter will progress to a court hearing," the society threatened.
The Manchester is only the 19th largest of the UK's remaining societies and has assets of £649m.