Macao's casinos see record revenue fall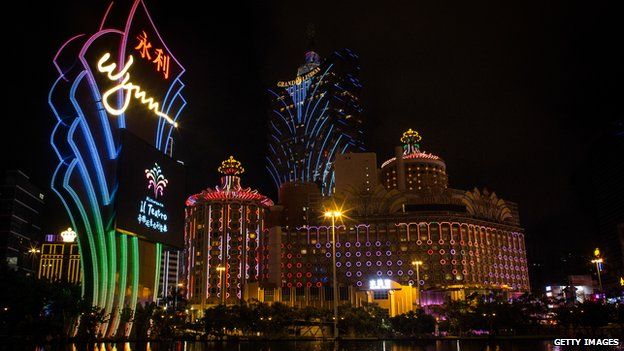 Revenue in Macau's casinos fell by a record amount last month as China's corruption crackdown continued to hit the region's gambling industry.
Takings were 48.6% lower in February this year than last year, according to Macau's gaming authority.
Punters spent 19.5bn Macau patacas ($2.4bn; £1.6bn) in Macau's casinos in February, down from 38bn patacas in the same month last year.
The city is the world's largest gaming centre, ahead of Las Vegas in the US.
Macau's casino business has been hit by a high-profile government crackdown on corruption in China.
Macau - a special administrative region of China - relies heavily on gambling tourism for its economic growth, particularly from mainland tourists. Macau is the only place in China where casinos are allowed.
Chinese President Xi Jinping emphasised Macau's need to diversify its economy away from gambling when he visited in December.