RBS suspends two more employees over market rigging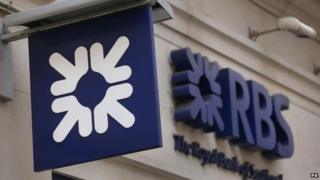 Royal Bank of Scotland has said it suspended another two employees as part of an investigation by the bank into foreign exchange market rigging.
RBS was one of six banks fined a combined $4.3bn (£2.6bn) last month for failing to stop foreign exchange market manipulation.
It launched an internal review of the conduct of more than 50 current and former traders.
Six staff were placed in a disciplinary process and three were suspended.
RBS, which is which is 80% owned by the UK government, will release its annual results on Thursday. Like HSBC earlier this week, these could provide new estimates as to the amount such misdemeanours will cost it.
The bank said in a statement: "We can confirm that two members of staff have been suspended as part of the ongoing FX [foreign exchange] investigation at the bank."
There are as many as 15 separate international agencies in Asia, Switzerland, the UK, and the US now investigating the $5.3 trillion-a-day foreign exchange market.
Criminal
The UK's Serious Fraud Office (SFO) launched a criminal investigation into the allegations of "fraudulent conduct" in June in co-operation with the Financial Conduct Authority and the US Department of Justice.
RBS currency trader Paul Nash, suspended by the bank over a year ago, became the the first individual arrested in connection with the global inquiry in December.
All the investigating regulators found the attempted manipulation of the foreign exchange market had been going on for several years in some cases since 2008.
Foreign exchange market can be rigged by several market participants working together, for instance agreeing to place orders at a certain time or sharing confidential information, and thus moving prices sharply to their advantage.