Wonga to cut one-third of its workforce in restructuring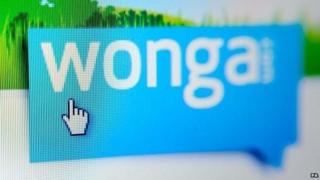 Payday lender Wonga says it will cut 325 jobs - over a third of its staff.
Wonga says 325 posts are set to go in teams that support the UK business, affecting offices in London, Dublin, Cape Town and Tel Aviv that currently employ a total of 650 people. The Dublin and Tel Aviv offices will close.
Wonga's chairman, Andy Haste, said the business could no longer sustain its high cost base.
Payday lenders have faced a slew of new regulation since last year.
Wonga is the biggest and best-known of the payday lenders in the UK, with one million active customers.
The industry has run into a number of controversies in the past year including, in Wonga's case, the use of fake legal notices to chase outstanding debts.
Police recently ruled out a criminal investigation into the company over the scandal, which saw 45,000 customers pursued in this way.
The Financial Conduct Authority (FCA) took over regulation of payday lenders last April.
In June 2014, Wonga agreed with the Financial Conduct Authority (FCA) to pay £2.6m to those affected.
The businesses are currently operating under interim permission from the FCA and will have to apply for full licences in due course.
They are now more tightly regulated and are no longer allowed to roll over a loan more than twice, nor attempt to reclaim payment from a borrower's account more than twice.
When Mr Haste took over as chairman last summer, he warned the group would become smaller.