PPI mis-selling cases more complex, says ombudsman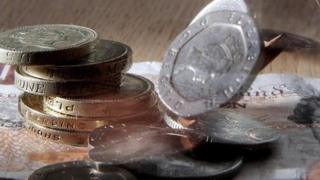 Disputes about payment protection insurance (PPI) mis-selling are becoming more complex and hard-fought, the financial ombudsman has said.
The service said the number of PPI complaints was "levelling off" but still accounted for two-thirds of all financial complaints in the second half of 2014.
There were 104,877 new PPI complaints from July to the end of December.
Overall, there were 161,649 complaints to the ombudsman.
The ombudsman deals with cases that cannot be resolved between a financial services company and their consumers. The ombudsman found in favour of customers in 52% of cases.
"PPI complaints still make up the bulk of the ombudsman's workload and resolving these cases remains a priority," said chief financial ombudsman Caroline Wayman.
Nearly £18bn has been paid out in compensation for PPI mis-selling since January 2011, latest figures from the Financial Conduct Authority show.
"In areas outside PPI, we continue to see many entrenched disputes that could have been avoided," Ms Wayman said.
"We're also hearing dissatisfaction from people where their problems started with a simple misunderstanding. On these occasions, problems could often have been cleared up much earlier, if there had been better communication between the financial business and their customer.
"It will take time to rebuild people's trust and confidence in the financial sector. And a first step towards this is for all businesses to show they've dealt with their customers' complaints thoughtfully and with care."