'Computer says no' hurts vulnerable, says FCA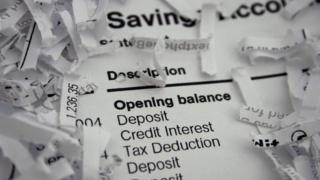 Financial firms should take time to listen to vulnerable customers and make products easy to understand, the City regulator has said.
Customers' anxiety levels could rise owing to automated phone lines or a "computer says no" response, the Financial Conduct Authority (FCA) said.
It suggested firms create specialist teams with the power to make flexible decisions for these people.
An ageing population will make these issues increasingly relevant, it added.
Many people did not consider themselves to be vulnerable, the FCA said, but research suggested that anyone could become vulnerable for a range of reasons.
"Financial services have become more important as consumers are expected to take greater responsibility for their financial well-being," it said in a discussion paper.
"Financial services need to be able to adapt to the changing circumstances that real life throws at people, rather than being designed for the mythical perfect customer who never experiences difficulty."
The FCA pointed to research that suggested:
Just under half of UK adults have a numeracy level of an 11-year-old or below
Some 7.1 million adults have never used the internet
About 800,000 people in the UK are living with dementia - a figure expected to double in 40 years
Almost half of adults do not have enough in the bank to cover an unexpected £300 bill.
The report has been welcomed by support groups.
"Given the long term nature of many financial commitments such as loans and mortgages, it is important for firms to be able to support people in adapting to the real life events which can impact on their finances," said Caroline Rookes, chief executive of the Money Advice Service.