Japan Post in $5.1bn takeover bid for Australia's Toll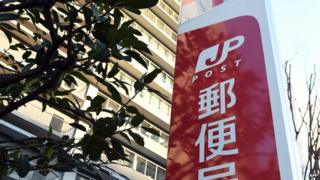 Government owned Japan Post will buy Australia's largest freight and logistics firm Toll Holdings for $5.1bn (£3.3bn), the companies said.
The move is expected to help Japan Post, which is one of the world's biggest financial firms, become a leading global logistics player.
Under the deal, Melbourne-based Toll will retain its name and run as a division under Japan Post.
The state-owned company also has plans to list on the stock market this year.
"Together, this will be a very powerful combination and one of the world's top five logistics companies," Toll chairman Ray Horsburgh said in a statement on Wednesday.
'Premium' price
Shares of Toll, which is also the largest independent logistics firm in the Asia Pacific region, skyrocketed 47% in Sydney after it agreed to the takeover bid.
Toll's board said the $9.04 Australian dollars ($7.06; £4.60) offer price, was a 49% premium to Tuesday's closing price of A$6.08, and made for a "compelling transaction".
Meanwhile, Japan Post, which has net assets of about $115bn, said the acquisition would help it step up mergers and acquisitions throughout Asia, Europe and North America.
In December, the conglomerate had said it planned to list its core postal, bank and insurance units, in what could be the biggest share offering of Japan's state firms in about 20 years.
The takeover bid is subject to approval by shareholders and regulators.