Roadchef workers win 17-year battle for lost shares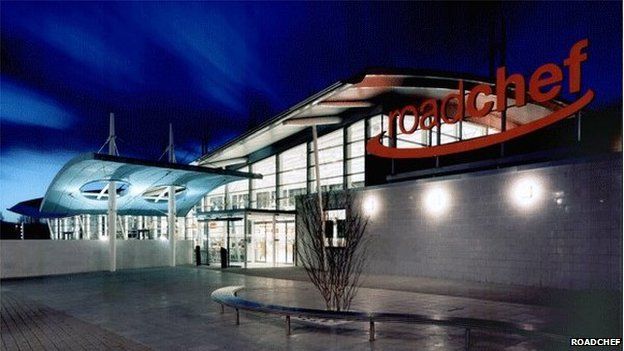 Hundreds of Roadchef employees will be thousands of pounds better off after settling a dispute over share options dating back to the 1990s.
Some 20% of the motorway catering firm's shares were allocated to staff by managing director Patrick Gee, who died before the scheme was completed.
His successor, Timothy Ingram Hill, was accused of improperly acquiring the shares, disregarding Mr Gee's wishes.
The shares made Mr Ingram Hill almost £27m when Roadchef was bought in 1998.
In January 2014, the High Court ruled that Mr Ingram Hill had breached his fiduciary duty to Roadchef employees, but there was no suggestion that he had acted illegally.
In 1986, Mr Gee had intended to set up a share-ownership scheme similar to that offered by John Lewis, but died a few months later, leaving the project in the hands of Mr Ingram Hill.
Some years later, Mr Ingram Hill - through a trust - bought a large number of Roadchef shares from the employee share scheme.
Both Mr Ingram Hill and the Roadchef employees appealed elements of the judge's decision, and an out-of-court settlement was subsequently reached.
"We've been told numerous times over the past 20 years that the case was 'undoable' but we believed in it," said Capital Law's Chris Nott, who acted on behalf of the Roadchef workers.
"It'll be pleasing to the thousands of ordinary people who stand to benefit that our persistence has paid off."
Mr Nott's colleague, Andrew Brown, added that "the terms of the settlement remain confidential," and that the beneficiaries were in negotiations with the HMRC over how much tax they would be obliged to pay.