John Laing building group to list on stock market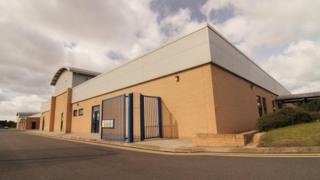 John Laing, the infrastructure investment business, has unveiled plans to list its shares on the stock market, a move it hopes will raise £130m.
The firm, which was founded in 1848, is involved in many construction businesses, including public-private partnership (PPP) schemes.
Its past projects include work on the M1 and the Sizewell B power station.
John Laing was listed on the stock market originally in 1953, before being taken private in 2007.
Olivier Brousse, John Laing's chief executive, said: "The need for new infrastructure worldwide is growing fast, driven by population growth, urbanisation and climate change. Governments and public authorities need the private sector in order to help with financing but more importantly with delivering and managing this infrastructure.
"Our track record is underpinned by annualised returns in a 23-25% range on investments in infrastructure and renewable energy projects made and realised since 2007."
Under the PPP model, governments use private firms to build and manage public infrastructure projects such as hospitals.
However, the schemes have been criticised by some who argue that taxpayers are not getting a good deal.
Global business
Mr Brousse said John Laing planned to focus on building its profile in the US initially, adding there had not been as much activity in the UK as in recent years, but he expected that to pick up because there was "so much infrastructure to be built".
John Laing has a widespread global business, with current projects including the 60,000 seat New Perth Stadium in Australia and the UK's £4.7bn Intercity Express Programme.
The group made its first infrastructure investment in 1969 in a toll road in Spain (the 65km Europistas project) and its first PPP investment in 1990 in the Second Severn River Crossing project.
In 2001, John Laing changed its strategy to focus solely on government-backed infrastructure assets, and sold its construction activities to O'Rourke, its house building business to George Wimpey and its property development business to Kier.