Grumpy youngsters complain more, research suggests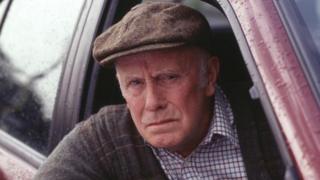 Grumpy young men and women have pushed customer satisfaction to its lowest level for five years, according to latest analysis.
Youngsters are less satisfied with goods and services and are more likely to complain on social media, the Institute of Customer Service said.
Customers now expected "dialogue, not monologue" as technology improved.
Figures suggested retailer John Lewis ranked highest for customer service among 200 organisations.
Banks and utility companies improved their performance in 2014, the Institute added.
Various water and energy companies, as well as the banking sector, got better, although this was from a low base.
Online retailer Amazon and bank First Direct were ranked joint second on the satisfaction list, having been first and fourth respectively in the equivalent survey a year earlier.
However, overall. the six-monthly analysis shows that customer satisfaction is dropping. Customers said that speed and responsiveness, complaints handling and staff behaviour had deteriorated the most in the last two years, although punctual deliveries had improved.
"Businesses need to take a look at the experience they are delivering to customers and identify how it can be improved," said Jo Causon, chief executive of the Institute.
"Customers expect a dialogue with organisations rather than monologue, and they are using a mixture of new and existing channels to engage. They demand transparency, are increasingly service-savvy and focus on ethics and sustainability."
Younger people were less satisfied with companies and services on average than their older counterparts, and were happy to use social media to recommend and complain, the findings suggested.
People in the South East of England were the least satisfied, but those in Wales were the most satisfied.