Caution continues among homeowners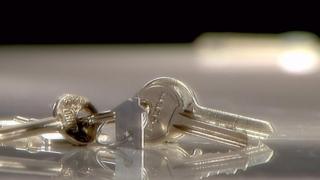 Homeowners have not relied on the rising value of their property in 2014 to withdraw equity for other spending, figures show.
The Bank of England said that housing equity withdrawal remained negative in the third quarter of the year.
Some £10.9bn was injected into UK homes - the 26th consecutive quarter of equity injection.
This contrasts with times before the financial crisis, when quarterly equity withdrawal levels peaked at £12.2bn.
This was mainly driven by buyers taking on more debt in order to move into a bigger property, or borrowing money against the rising value of their home to buy other items, such as a new car.
The latest injection may be a sign of concerns about potential increases in mortgage rates despite rising house prices. In some areas of the UK, there were double-digit property price rises in the third quarter of the year.
The latest figures from the Nationwide Building Society suggested that house prices rose by 7.2% in 2014 as a whole.
The Bank has said that the regular injection of equity in recent years reflected low levels of sales and some mortgages expiring, rather than owners making an active effort to pay off their mortgages more quickly.
House price calculator
Use our calculator to see where you can afford to rent or buy