Financial rate riggers face up to seven years in prison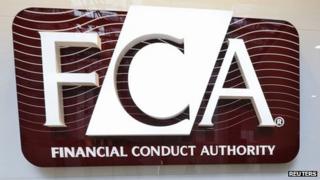 Chancellor George Osborne has confirmed that the rigging of foreign exchange rates and certain other financial benchmarks will become a criminal offence.
The crime will carry a maximum sentence of seven years in prison.
The decision follows the huge scandals over the rigging of Libor interest rates and foreign exchange rates.
Mr Osborne said anyone who manipulated the rates would be "subject to the full force of the law".
"The integrity of the City matters to the economy of Britain," he said.
"That's why the government is determined to deal with abuses, tackle the unacceptable behaviour of the few and ensure that markets are fair for the many who depend on them."
'Fairness and integrity'
The new crime will be that of manipulating a "relevant benchmark", an offence that was originally specified to combat the rigging of Libor, the key City interest rate which has been regulated by the Financial Conduct Authority (FCA) since last year.
The FCA will now have responsibility, from 1 April 2015, for regulating the way the seven additional financial benchmarks are set, including the pricing of foreign exchange, gold, silver, Brent crude oil and some derivatives.
Martin Wheatley, chief executive of the FCA, said the aim was to ensure the "fairness and integrity" of the benchmarks, which determine the value of trillions of pounds worth of City financial transactions each year.
"I am determined to ensure that markets work well and preserve the UK's reputation as a centre of excellence for financial services - today's announcement is a vital step in achieving this," he said.
The FCA and the Treasury confirmed that the full list of benchmarks to be regulated, in addition to Libor, will be:
SONIA (Sterling overnight index average) and RONIA (Repurchase overnight index average), which are reference rates for overnight index swaps
The WM/Reuters London 4pm closing spot rate, the main global foreign exchange benchmark
ISDAFIX, the main worldwide benchmark for swap rates and spreads for interest rate swap transactions
London gold fixing, and the LMBA silver price, which set the price of gold and silver in the London market
ICE Brent Index, traded on the ICE Futures Europe (IFEU) exchange, which is the main benchmark of the crude oil futures market.
The FCA said the main aim of its regulation would be to look out for "manipulative behaviour, controlling conflicts of interest and implementing robust governance and oversight arrangements".