Gadget insurance complaints to Ombudsman jump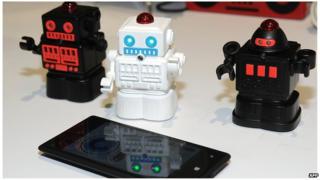 The Financial Ombudsman Service (FOS) says it saw 2,200 complaints about gadget warranties last year, double that of the previous year.
It says many people hugely undervalue the cost of the technological items they carry with them, and are also unaware that most general insurance does not cover items outside the home.
Some people who know this are taking out specific gadget insurance.
But the FOS says their policies wrongly failed to pay out almost half the time.
It says it intervened in 800 cases where claims were turned down, and in 43% of them found in favour of the claimant.
High value
Common items such as mobile phones, laptops, MP3 players and portable games consoles are routinely carried by people every day.
The Ombudsman's office recently invited its own staff to empty out their bags and estimated what it would cost to replace the various items; in some cases this was £3,000 or more.
The FOS report points out that gadget insurance should cover specific electronic devices against damage, including the effects of water or liquids, theft, and loss at home or when you are out and about.
But it said: "We see an array of complaints about gadget insurance - the two most common resulting from a claim after the device was stolen or accidentally damaged."
"If an insurer turns down a claim on the basis that it was left unattended, or - in the case of damage - that it was caused deliberately, some insurers [then] reject complaints," it added.
However, the FOS sometimes found that terms in the contract had been applied unfairly, or that they were so ambiguous it was hard to see how anyone could make a successful claim.
Unfair
In one example, a person had his tablet computer stolen from a locked suitcase in a locked room while he was on holiday.
The insurer declined the claim as there was no evidence of forcible or violent entry into the hotel room where he was staying, as required by the terms of the policy.
The Ombudsman did not consider this fair.
It offers a list of tips to consider:
Check to see if your home contents insurance includes items while away from the home - and the cover limit
Check age restrictions - some policies will not insure items more than six months old
When buying a warranty, check what it will cover
Check the manufacturer's or retailer's existing guarantees
A credit card purchase may already be covered under the card issuer's insurance.