Citigroup sets aside $2.7bn for legal costs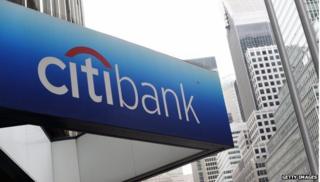 Michael Corbat, the chief executive of US bank Citigroup, has said the firm is setting aside $2.7bn (£1.7bn) for legal costs in the fourth-quarter.
Costs have risen due to US investigations into Citigroup's behaviour in currency markets, setting the Libor rate, as well as an anti-money-laundering probe.
In October, the bank was forced to restate its third-quarter results.
It wrote off $600m due to the "rapidly evolving regulatory inquiries".
Mr Corbat made the remarks during a presentation at an investor conference, in which he also said that bank would write down $800m in expenses related to real estate and employee headcount.
He said he expects the bank to remain "marginally profitable" during the period.
Shares in Citigroup fell 2.5% after his remarks.