Aer Lingus boss chosen to be new Malaysia Airlines chief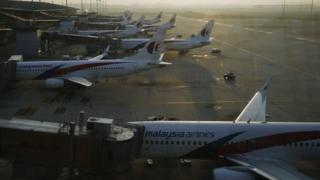 Malaysia Airlines has chosen Aer Lingus boss Christoph Mueller to be its chief executive-designate.
The Malaysian airline, which has been hit by two disasters this year, also made other leadership appointments.
Mr Mueller will will be the first-ever foreigner to head Malaysia Airlines (MAS).
Last month, MAS posted its worst quarterly loss since late 2011, as passenger numbers and average fare yields fell sharply.
Khazanah Nasional, Malaysia's sovereign wealth fund and MAS's parent company, said discussions were continuing for Mr Mueller to assume his new post before 1 May 2015, but no earlier than 1 March 2015.
Mr Mueller's Aer Lingus notice period ends on 1 May.
"The appointments announced today are part of efforts by the government and Khazanah to lay strong foundations for the future success of our national carrier," Malaysian Prime Minister Najib Razak said.
Mr Najib also chairs Khazanah's board of directors.
In August, MAS said it was to cut 6,000 staff as part of a recovery plan, with the airline becoming completely state-owned.
The airline's planes were involved in two successive disasters this year - the loss of flight MH370 en route to China, and the destruction of flight MH17 over Ukraine with the loss of 298 lives.