Mazda doubles car numbers in US airbag recall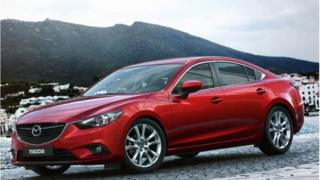 Mazda has doubled its US recall for potentially faulty Takata air bags to about 87,000 cars.
The company has expanded its recall area to include a number of new states and territories.
Defective Takata air bag inflators, which can explode and shoot metal shards into the car, have been linked to five deaths.
The recall is the latest in a wave that has grown to many millions of vehicles globally.
Mazda expanded its recall area of Florida, Puerto Rico, Hawaii and the US Virgin Islands to include Texas, Louisiana, Mississippi, Alabama and Georgia, as well as US territories Guam, Saipan and American Samoa.
On Thursday, Japanese airbag manufacturer Takata refused a request by the US National Highway Traffic Safety Administration (NHTSA) to expand a recall of cars containing its airbags.
The NHTSA can now take action to fine Takata up to $7,000 (£4,460) per day for each unrecalled car on the road.
In a letter to the NHTSA, Takata said that the US regulator did not have oversight over Takata as a car parts supplier.