Singapore stock exchange down due to software glitch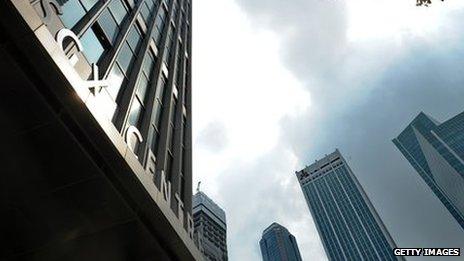 Singapore's stock exchange (SGX) delayed trading on Wednesday for some three hours due to a software glitch.
When the BBC contacted the exchange, it confirmed it would open for trade at 12:30 local time (04:30 GMT) instead of 09:00.
The exchange said in a statement the delay was to enable the correction of any errors that had occurred two days earlier, when the glitch occurred.
It said the "software defect" had since been "rectified".
However, when asked for more details of the software problem, the SGX said it could not comment further on the issue.
"This delayed opening is to enable member firms to complete client position reconciliations, and rectify any errors in the end-of-day processing for 1st December 2014," the SGX said in a statement.
The stock exchange said the market would remain open till 17:00 and that no extra trading time would be allowed.
Singapore's central bank, the Monetary Authority of Singapore (MAS), said the delay in trade was unacceptable and that it would not hesitate to take action against the exchange.
MAS said it had asked the exchange to conduct a thorough review of the issues that led to the lapse.
The software glitch follows problems the SGX experienced in early November when trade in the securities and derivatives markets was halted due to power supply issues.
Related Internet Links
The BBC is not responsible for the content of external sites.