Star Wars and Avengers lifts Pinewood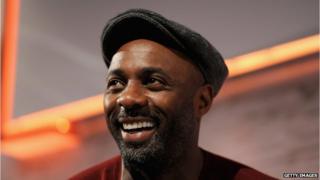 Big budget productions including the latest Star Wars and Avengers films have helped profits higher at Pinewood Shepperton.
Europe's biggest provider of stage and studio space reported a £160,000 rise in half-year profits to £1.76m.
The 24th James Bond film will also be shot at Pinewood.
Pinewood and Shepperton studios have hosted more than 2,000 films and 600 television productions in the past 75 years.
Pinewood has Europe's leading underwater filming stage, as well as one of the largest exterior water tanks.
'Positive'
The biggest production at Pinewood in the six months to September 30 was Star Wars: Episode VII: The Force Awakens, while the largest at Shepperton studios was Marvel's Avengers: Age of Ultron, which stars Idris Elba, Chris Hemsworth and Tom Hiddleston.
Total revenue was up £2.3m to £38.5m compared with the same period last year, with film revenue 15.2% higher at £22.5m.
Ivan Dunleavy, chief executive, said: "These results reflect continued growth operationally and strategically for the long term. I am delighted the company continues to make such positive progress notwithstanding the pressures in the wider economy."
Shares rose 1p to 483.5p in afternoon trading in London, valuing the company at £238m. The stock has risen by more than 50% this year.
During the half-year Eric Pickles, the Communities and Local Government Secretary, overruled local councillors and granted planning permission for Pinewood's £200m expansion plans.
The studio complex where the Harry Potter films were made will double in size as a result, adding five stages and ten workshops that will be ready by early 2016.
The company has also been expanding outside London, with production facilities in Atlanta now operational, studios in Cardiff opening in January and a complex in China being planned.
It also has facilities in Canada, Germany, Malaysia and the Dominican Republic.