RBS admits error in stress test data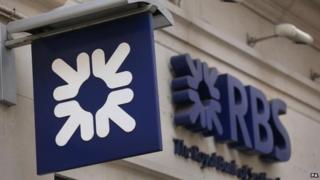 State-backed bank Royal Bank of Scotland (RBS) has said an error meant it only just passed a European stress test of its balance sheet.
The test is intended to see if banks are robust enough to withstand another major financial crisis.
In October it seemed to have passed the test comfortably.
It now says it holds core capital under full Basel III rules of 5.7% after the "adverse scenarios" test, scraping past the minimum 5.5% required.
Results last month had showed RBS - which is 80% taxpayer owned - comfortably passing the test with a level of 6.7%.
The adjusted figure means RBS performed the worst out of the four large UK banks that were stress tested - the others being Lloyds, HSBC and Barclays.
After the announcement shares in RBS fell by 2.9p, or 0.76%, to 377.7p.
"The Royal Bank of Scotland Group plc has recognised an error in its calculation of the modelled Common Equity Tier 1 ratio, for the 2014 European Banking Authority stress test results, originally published on 26 October 2014," it said in a statement.