Actavis to buy Botox-maker Allergan $66bn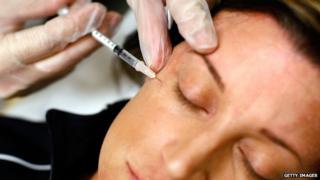 Actavis is buying Botox-maker Allergan for $66bn (£42bn) to create one of the top ten biggest pharmaceutical companies in the world.
Allergan had spent months fending off a hostile bid by activist investor William Ackman and Valeant Pharmaceuticals.
The cash and shares deal agreed with Actavis is worth about $12bn more than Valeant's offer.
Actavis said the deal would mean $1.8bn in annual cost savings.
The deal between Allergan, which is also the lead supplier of breast implants, and Actavis is the biggest pharmaceutical deal this year.
Allergan had seen the attempted takeover by Valeant as "hostile" and had expressed concerns that Valeant would reduce research and development in order to make the deal work financially.