Better financial complaints procedures agreed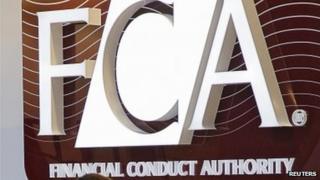 Customers of financial firms should have their complaints dealt with more effectively, under an agreement with the Financial Conduct Authority.
The industry-wide plan comes after the FCA looked at the way that 15 of the biggest financial services firms dealt with their complaints.
Last year the industry received nearly five and a half million complaints.
One change will be that calling a complaints telephone line will not cost more than a standard call.
Every year, hundreds of thousands of people take their unresolved complaints to the Financial Ombudsman Service because they are unhappy with the way their original problem has been dealt with.
In 2013-14 the FOS dealt with more than half a million such complaints.
The issue been particularly acute because of banks improperly rejecting demands for compensation for the mis-selling of payment protection insurance, a scandal which has now cost the banking industry well over £20bn.
But the FCA said its latest proposal would apply to all the other types of complaints, as PPI complaints have to be dealt with under specific procedures.
Happy customers
"We have identified improvements that should be made and firms will act on these findings. I hope those firms who weren't part of the review will consider the recommendations and take appropriate steps to deliver consistent outcomes for consumers," said Clive Adamson, of the FCA.
"Straightforward and effective complaints handling is an important aspect of how firms treat their customers. Correctly handled, they can help firms quickly deal with problems and keep their customers happy, he added.
Senior managers at the 15 big firms told the FCA that they had already improved the way they dealt with disgruntled customers, and that they were "empowering their staff to make the right judgements and to demonstrate empathy".
But the FCA said it had still found problems, such as:
Firms not always considering the impact on customers when designing and implementing a complaints procedure
Inconsistencies in the amount of compensation offered, especially for distress and inconvenience
Firms taking a "narrow approach" to finding out the reasons for their customers problems
A year ago, the consumers association Which? found that almost three quarters of complaints phone lines run by financial firms such as banks were based on expensive 084 or 087 numbers.