Overtime should count in holiday pay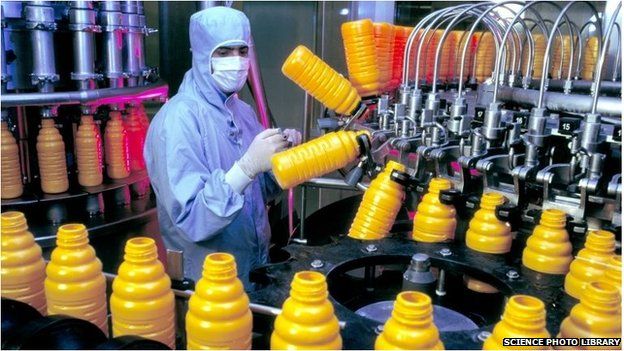 Workers have won a ground-breaking case at the Employment Appeal Tribunal to include overtime in holiday pay.
This means some people working overtime could claim for additional holiday pay. Currently, only basic pay counts when calculating holiday pay.
The tribunal also ruled that workers can make backdated claims, but only for a limited period.
However, the ruling could be referred to the Court of Appeal, meaning a final decision may be years away.
The ruling has widespread implications for companies where staff are required to do overtime as a regular part of their job. Lawyers said the tribunal was not clear on whether the ruling applied to workers doing voluntary overtime.
But Caspar Glyn, a barrister specialising in employment law, told the BBC that the ruling effectively meant that: "Normal pay is normal pay and that should be paid when you're on holiday". Even though this was not spelt out in the ruling, this referred not just to compulsory overtime but to any overtime that is worked on a regular basis, he said.
"Up until now, some workers who are required to do overtime have been penalised for taking the time off they are entitled to," said Howard Beckett of the Unite union.
"This ruling not only secures justice for our members who were short changed, but means employers have got to get their house in order."
The tribunal ruled on three cases - road maintenance company Bear Scotland versus Fulton, engineering firm Amec vs Law and industrial services group Hertel vs Wood. The employees won their original claims and the tribunal has now rejected the companies' appeals.
30.8m
people in work in the UK
5m
do voluntary or compulsory overtime
23% of full-time working men and 15% of part-time working men do overtime

12% of full-time working women and 15% of part-time working women do overtime
Getty Images
The coalition and business groups had argued strongly that overtime should not be included in holiday pay calculations. They were particularly concerned about a raft of back payments potentially going back many years.
But backdated claims have been limited, with the tribunal ruling that employees cannot claim more than three months after the last incorrect payment.
After the ruling, Business Secretary Vince Cable said he would be setting up a task force to assess the impact of the ruling.
"Government will review the judgment in detail as a matter of urgency," he said.
"To properly understand the financial exposure employers face, we have set up a task force of representatives from government and business to discuss how we can limit the impact on business."
Business leaders were more forthright.
"This is a real blow to UK businesses now facing the prospect of punitive costs potentially running into billions of pounds - and not all will survive, which could mean significant job losses," said CBI director general John Cridland.
"This judgment must be challenged. We need the UK government to step up its defence of the current UK law, and use its powers to limit any retrospective liability that firms may face."
The employee - Shane Brown, Leicester
"I work 35 hours a week as a cleaner but am only contracted to 28 hours.
"Being on near enough minimum wage is bad enough, but to have to push to get one extra day to make ends meet makes life at work very stressful.
"It also makes me less likely to want to take a holiday because no matter what I say or do, I'll be losing out. I can't afford to only be paid for 28 hours for even one week in a month.
"It currently has a massive knock-on effect that means I have to make a choice between eating properly (and by properly, I mean one meal a day as it's all I can realistically afford) or not eating for a couple of days that week just to be able to have some simple pleasure in life.
"Being paid holiday for overtime worked would be extremely useful. It would take a massive weight off my shoulders so if I was to take a holiday, I wouldn't be constantly worrying about how I'm going to make ends meet while I'm off work and I would actually be able to relax."
The employer - Lance Harris, Bristol
"I run a small business employing 27 staff with approximately 18 working regular overtime at one and a half times the normal rate.
"My employees take home far more in wages than if they worked a normal week. This practice has been place more many years, even during the recession.
"If I have to back date a holiday pay supplement, I will curtain overtime working.
"Any such curtailment will hurt everyone but small employers are under great strain from continuous changes to working conditions, contracts, never-ending training, paternity leave, Health & Safety etc.
"Much more of this and I may well bring my retirement plans forward, to the detriment of all staff!"
Given the financial implications for companies, lawyers suggested an appeal was likely.
"The potential financial implications for many employers will be significant," said Jean Lovett, employment and incentives partner at the law firm Linklaters.
"We envisage that the tribunal's decision will not be the last word on this issue. As significant sums are involved, we expect the decision to be appealed."
"Due to the costs involved many employers may now look to reduce the availability of overtime, where feasible."
The cases centre on the interpretation of the EU-wide Working Time Directive, and in particular the Working Time Regulations implemented in the UK in 1998.
The tribunal ruling suggests that UK companies have been interpreting the EU directive wrongly.
Related Internet Links
The BBC is not responsible for the content of external sites.