Virgin Money to go ahead with London market listing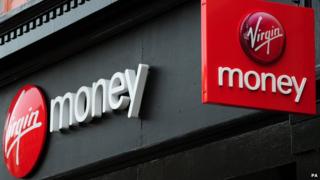 Virgin Money, the UK bank part-owned by entrepreneur Sir Richard Branson, has confirmed it will list the company on the London Stock Exchange.
It had originally planned to float the shares in October, but delayed the listing last month because of volatile market conditions.
The firm now expects to have completed the share sale by the end of November.
"Given more stable market conditions, we now plan to move forward with our IPO," the company said in a statement.
Virgin Money is hoping to raise £150m from the initial public offering.
Chief executive Jayne-Anne Gadhia said that new Bank of England rules set out last week on the amount of capital banks had to hold had helped to provide clarity.
She said the bank operated "in excess of the recommended requirements".
"We are now ready to take this important step forward for our business," she added.
Once the company is listed, it will pay £50m to the Treasury to settle what it still owes after buying Northern Rock plc in late 2011.
In November 2011, Virgin Money bought the banking and mortgage lending arm of the old Northern Rock bank, which was bailed out by the Bank of England in the autumn of 2007 at the start of the international banking crisis.
Northern Rock was nationalised in early 2008 and then in 2010 it was split in two - Northern Rock plc and Northern Rock (Asset Management), into which was placed its bad debt.
Virgin Money's final £50m payment will take the amount it has paid the Treasury for Northern Rock to £1.02bn.