Sony reports a quarterly loss of $1.2bn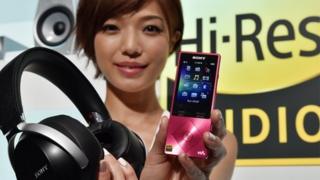 Japanese consumer electronics giant Sony has reported a net loss for the three months to September of 136bn yen ($1.2bn; £762m).
The loss, which was attributed to its struggling mobile phone business, was not as great as analysts had expected.
In September the firm warned its annual loss might be more than four times bigger than initially forecast.
The firm said it now expects a full-year loss of 230bn yen, compared with a previous estimate of 50bn yen.
On Friday, Sony also reported an operating loss of 85.6bn yen for the September quarter, despite an increase in sales of 7.2% to 1.9tn yen for the period, compared with a year ago.
Sony said the rise in overall sales numbers was mostly due to a "significant increase" in its games and network services sales, "reflecting the contribution of the PlayStation 4."
Tough competition
The electronics giant has been losing money due to competition in the smartphone sector from global rivals such as Apple and Samsung.
It said it would start to reduce its smartphone presence in China particularly, where it has been losing ground to domestic firms including Xiaomi.
Sony has also been struggling this year to turn around its television unit, which has been losing money due to competition from Asian rivals including Samsung Electronics.
Two years ago, chief executive Kazuo Hirai promised to return Sony's underperforming electronics business to profit.
But earlier this year he forecast the firm would remain unprofitable until 2015.