Pension plan for regular job movers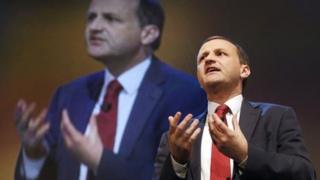 Thousands of people who move jobs regularly will no longer be pushed into cashing in or moving their workplace pension, under government plans.
An estimated 20,000 workers a year, who move jobs within two years of service, are given a "short service refund" of their pension contributions.
Mostly this is optional, but employers may insist on the savings being taken.
Refunds should only be available for those who have been in schemes for less than 30 days, the government plans.
Pensions Minister Steve Webb said this reflected the reality of work when the average employee had 11 different jobs in a lifetime.
"If people change jobs regularly and 'cash out' their pension each time, they stand no chance of building up a decent pension pot," he said.
The government is planning for the changes to take effect in October 2015.
Confidence in system
The typical size of a pension pot when this refund is taken is between £1,000 and £2,000, of which the employee contributions (and so the refund) is typically about £625.
The planned changes only affect workplace defined-contribution schemes, not personal pensions or workplace final-salary schemes.
Mr Webb has previously said he wants to see workplace pension savings automatically follow people to the scheme of their new employer.
The latest announcement comes as a survey by consumer group Which? suggests confidence in the pensions industry remains low despite reforms in the sector.
A separate, small study from investment firm Fidelity suggested that women are more likely to be confused about what the pension reforms mean for them than men.