Nokia returns to profit after handset sale to Microsoft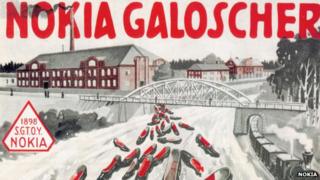 Nokia's fortunes since selling its mobile handset unit appear to be improving with the business returning to profit.
The Finnish firm's third-quarter net profits beat analysts' expectations, rising to 747m euros (£591m), from a loss of 91m euros a year earlier. Sales rose 13%.
Nokia sold its handset division to Microsoft, leaving it with a network equipment and software operation.
Nokia shares rose 5.3% on Thursday.
The company, which has been pushing into the US and China markets, said margins in the core network business during the three months were 13.5%, well ahead of analysts' estimates for abut 9.9%.
Nokia, which ranks third in the global network-equipment market after Ericsson and Huawei, said it now expects the network unit's full-year margin to be slightly above 11%.
Nokia's share price is up 140% since Microsoft announced in September 2013 that it would acquire the Finnish company's once-dominant mobile phone business.
"Nokia's profitability is developing better than those of it's rivals... That is due to the comprehensive savings programme that Rajeev Suri [chief executive] has carried out in the past," said Mikael Rautanen, analyst at Inderes Equity Research.
He added: "But one should still remember that these type of (network) projects come in cycles, so the profitability improvement is not permanent."
Microsoft bought Nokia mobiles operation in April in a deal worth $7.2bn (£4.6bn). This week Microsoft announced it was ditching the Nokia brand name from new devices.