Government to consult on new Peer-to-Peer lending ISA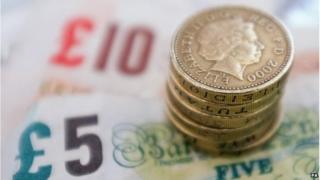 The government is considering setting up a separate tax free individual savings account (ISA) for people who want to lend out money.
The new ISA would be for people who lend money via Peer-to-Peer (P2P) borrowing sites.
In would be in addition to the two longstanding ISAs for cash and shares.
Peer-to-Peer websites, like Zopa and RateSetter, accept money from savers which they then lend out to individuals or businesses.
Often they attract an above-average return, albeit with more risk. Lenders can, in theory, lose their money, if the borrower is unable to pay it back.
The idea has snowballed: £1.8bn has been loaned through such sites so far, and the industry believes including such lending within ISAs will boost it further.
"This consultation marks a tipping point for the UK P2P market - it is estimated that ISA inclusion will see the sector grow from £2bn to £45bn within the next few years," said Rhydian Lewis, the chief executive of RateSetter.
Question mark
The government is keen to encourage the Peer-to-Peer market, not just to help savers, but to help businesses borrow money without having to go to a bank.
"This is a vote of confidence from government in our industry which is bringing much needed competition to the banking sector," said Christine Farnish, chair of the Peer-to-Peer Finance Association.
Funding Circle, a P2P site that lends purely to businesses, estimates that up to 75,000 jobs could be created as a result of new loans made within ISAs.
The government will now consult on whether Peer-to-Peer lending should be allowed within existing ISAs, or whether a separate P2P ISA should be established.
Chancellor George Osborne announced in this year's Budget that in future the loans would qualify to be included in ISAs, making the interest received tax free.
But there was a question mark over how it would be done. Unlike the bank deposits in Cash ISAs, the new ISA is so far not protected by the Financial Services Compensation Scheme.
Example returns for 5 year fixed-rate ISA
Provider
Interest rate
Interest on £5,000 (excl. compounding)
Principality Building Society
2.75%
£687.50
Zopa
5.2%
£1300.
Rate Setter
5.8%
£1450
source: Moneycomms.co.uk
Danny Cox, of Hargreaves Lansdown, has also warned that too much money coming into the new ISAs could cause problems.
"The ideal borrower is looking to fund a new kitchen or car," he said.
"P2P firms have the tricky task of matching the numbers of lenders and borrowers, and a huge influx of ISA money could cause them a problem with the risk of a lowering of lending standards."
The consultation will last until 12th December.