Vauxhall warns over Corsa steering problem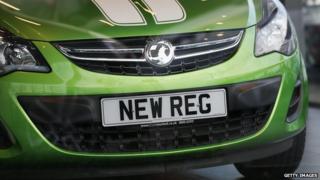 Carmaker Vauxhall has warned owners of 3,000 of its cars not to drive them due to a steering problem.
The company said the vehicles affected were Adam, Corsa and Corsavan models registered since May this year.
There was an issue with a part used in the steering column that did not meet company standards, it said.
Opel, owned by US giant General Motors, issued a similar warning to its customers, saying 8,000 of its Adam and Corsa cars should be checked.
Vauxhall said that, "as a precaution, these vehicles should not be driven prior to inspection."
"Vauxhall puts the safety and convenience of its customers first and as this condition concerns their safety, the company is taking immediate action."
Customers can call for advice on 0800 026 0034, from 09.30 on Saturday.
The carmaker said it had discovered the fault during routine testing and, as far as it was aware, no accident or injury had been caused by the problem.