Appetite for loans picks up again, say major banks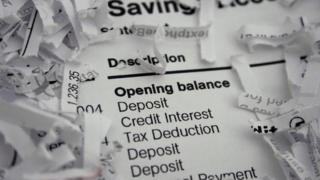 The amount of new borrowing through personal loans has outstripped repayments every month this year, figures from UK banks have indicated.
Such a consistent rise in this type of borrowing has not been seen since 2007, the British Bankers' Association (BBA) said.
However, the reverse is true for overdrafts, with more money repaid than taken out for much of the year.
The figures also showed a "moderation" in housing market activity in August.
DIY spending
The monthly data from the BBA shows that there was £175m in net borrowing in personal loans in August and £346m in net borrowing through credit cards.
"I was particularly struck that after years of decline, demand for unsecured personal loans is rising quite strongly again," said David Dooks, statistics director at the BBA.
"Those products are often used to finance bigger purchases such as cars or major home improvements - the sort of spending we often put off until we feel confident about our financial circumstances.
"When customers feel more optimistic about the economic outlook they are much more likely to take on new borrowing."
However, overdraft repayments outstripped new borrowing by £286m in August.
The figures also show that the amount of new mortgage lending was 15% higher than a year earlier in August, with the number of mortgage approvals for house purchases up 5% year-on-year.
But the BBA said this activity in the mortgage market was moderating compared with earlier in the year.
The number of mortgage approvals for house purchases stood at 41,588 in August, below the average of the previous six months of 43,533.
Separate figures from HM Revenue and Customs (HMRC) show that, on a seasonally-adjusted basis, the number of homes sold per month dipped under 100,000 for the first time this year in August.
Without the seasonal adjustment the figure was up slightly on July to 112,480. In August last year, the figure stood at 105,580.
The autumn months tend to be a busier time for house-buying than the height of the summer, but analysts suggest there could be a plateau in activity in much of the UK.
House price calculator
Use our calculator to see where you can afford to rent or buy