Tate & Lyle shares plunge after it warns on profit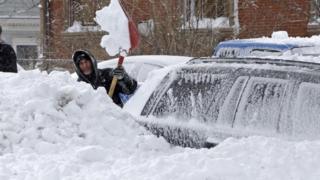 Tate and Lyle's shares have plunged 16% after it warned a "challenging" half year meant profit would be lower than expected.
The food firm blamed supply chain problems and competition in the sweetener market for the warning.
It now expects full year profit of £230m to £245m, around 20% lower than analysts had expected.
"The first half of the year has been very challenging," the firm said.
Tate & Lyle said the cold winter in the US had reduced its stock levels, with the disruption to its supply chain lasting longer than it expected.
It also said competition in the sweetener market for its Splenda product had increased. It said the price of sucralose was now 25% below previous levels, worse than the 15% price fall it had previously forecast.
Tate & Lyle chief executive Javed Admed said he had instigated an immediate review of the firm's supply chain and planning processes.
"The group's performance in the first half has been extremely disappointing," he added.