Which budget will matter?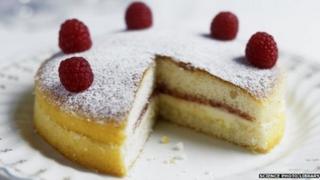 As and when decisions on income taxes, welfare and public spending are devolved to the nations, what will be the status of the budget and autumn statement for the whole UK?
Will they, for example, be more or less important than the budget for the biggest nation, England?
Is what matters determining how much the whole UK can borrow - which will still be the preserve of the UK budget?
Or will it be more important to decide the funding of individual departments and welfare spending , the future preserve of the respective budgets for England, Wales, Northern Ireland and Scotland?
This will depend in part on where the UK is in its economic cycle.
At a time of low growth when it would help if a bit of oomph could be given to the economy, the UK budget will probably matter more - in the sense what it fixes as the overall balance between spending, borrowing and revenue-raising will either offset that low growth or reinforce it.
But at other times, when the economy is ticking along in a predictable way, national budgets to share out the cake will be relatively more interesting.
And another thing.
The signal from the Tory bit of the government is that it does not want a new English parliament, but would prefer a system in which only members of the House of Commons who serve English constituencies could vote on spending, taxing and welfare matters that pertain to England.
Also Tories do not seem to want there to be a group of ministers for England who are separate from those who form the UK government. The implication is that the executive for England-only decisions would be the same as the UK cabinet
But if the UK chancellor were to be the de facto finance minister for England, could future chancellors ever again be Scots or Welsh with Scottish and Welsh constituencies?
Or to put it another way, in this new UK constitutional settlement of devolved powers, could a Gordon Brown ever again be a Chancellor for the whole country.